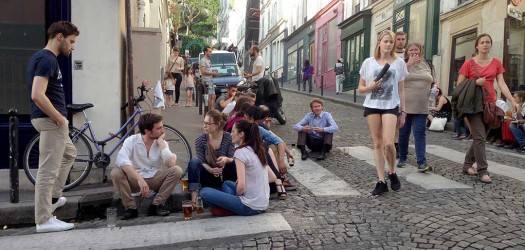 The prevalence of depression is high in patients with coronary heart disease and it has a significant impact on the patient's quality of life, adherence to therapy, and an independent effect on prognosis. The National Heart Foundation of Australia offer a practical easy to use 9 item tool for screening.
read more
Past Byron Clinic Workshops
Since 2009, Byron Clinic's extensive professional development program has aimed to keep health care professionals skilled and up-to-date with current and emerging treatment practices.
Norman Doidge: 2016

The Brain's Way of Healing

Sydney, Melbourne, Brisbane: May 2016

Marsha Linehan: 2016

Practical DBT Strategies

Sydney, Melbourne, Brisbane: March 2016

Bessel van der Kolk: 2016

Resolving Traumatic Stress

Sydney, Melbourne, Brisbane: March 2016

Bill Miller: 2015

Motivational Interviewing

Sydney, Melbourne, Brisbane: March 2015

Bessel van der Kolk: 2015

The Body Keeps the Score

Sydney, Melbourne, Brisbane: March 2015

Marsha Linehan: 2014

Dialectical Behaviour Therapy

Sydney, Melbourne: March 2014

Bill Miller: 2012

Motivational Interviewing

Sydney, Melbourne, Brisbane: 2012

Bessel van der Kolk: 2012

Frontiers of Trauma

Sydney, Melbourne, Brisbane: March 2012

Byron Clinic

Past Seminar Workshops

Australia: from 2009