Morris Altman: Suicide, Regret & Decision Making
Professor Morris Altman Seminars, June 2017
Ninety percent of individuals who attempt suicide and survive never go on to be lost by suicide at a later date.
To understand this, we look to behavioural economics and how regret impacts decision making.
Byron Clinic will be hosting Professor Morris Altman in June 2017. Professor Altman will introduce you to Behavioural Economics, a cutting edge approach to understanding how and why we make decisions.

Understand conscious and unconscious choice drivers, how and why choices are made and how these choices can be influenced and changed.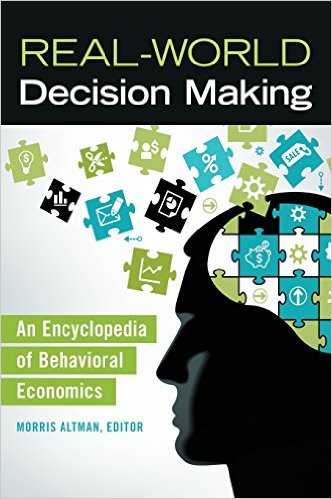 This encyclopedia is an excellent, authoritative guide to an exciting new approach to economic behavior and modeling. Summing Up: Highly recommended. Upper-level undergraduates through researchers/faculty; professionals/practitioners.