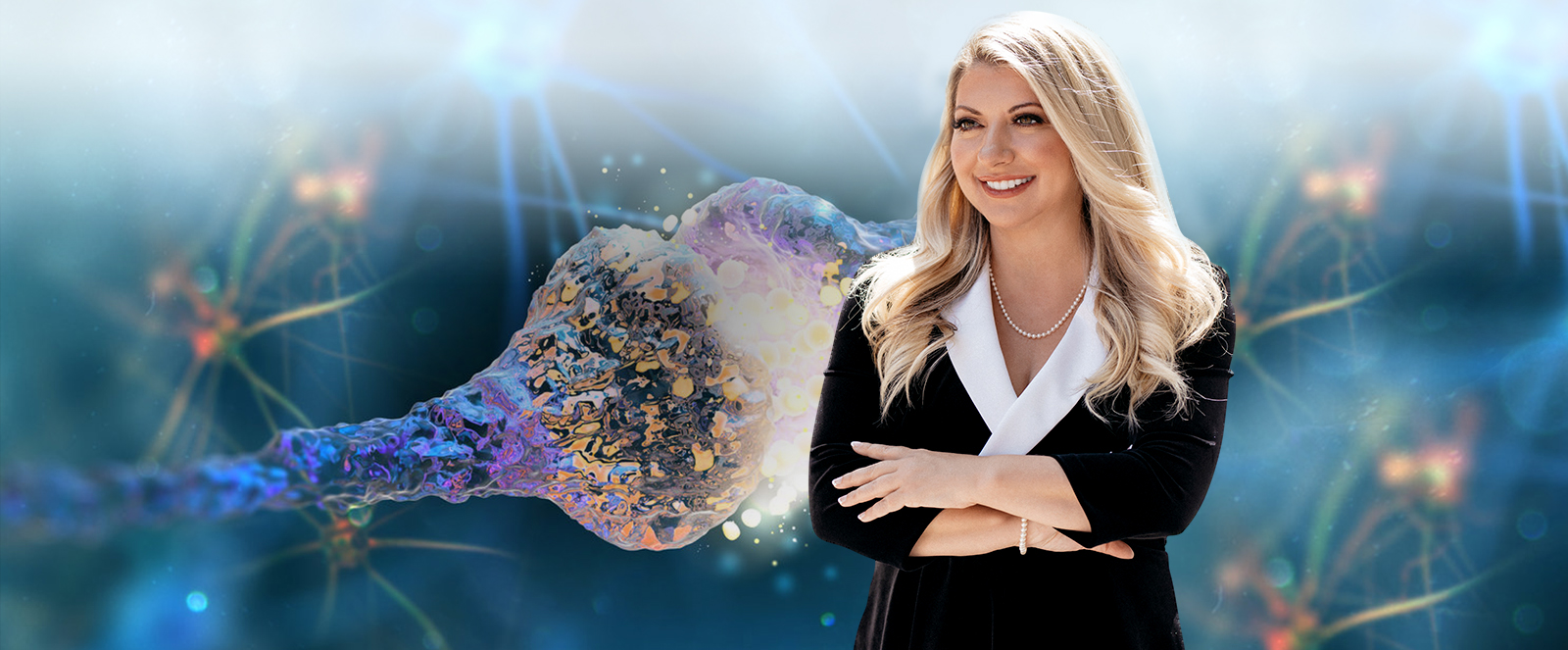 Neuropsychotherapy, EMDR, and other Trauma Interventions: Integrating Powerful Tools for Recovery
with Dr Jennifer Sweeton
Two-day workshops in:
Melbourne, Sydney, Brisbane
July—August 2023
BRISBANE
BCEC, South Bank, Brisbane
27 — 28 July 2023
EARLY BIRD: $770

STANDARD: $880: 10 July '23 onwards
MELBOURNE
MCEC
31 July — 1 August 2023
EARLY BIRD: $770

STANDARD: $880: 10 July '23 onwards
SYDNEY
Wesley Conference Centre
3 — 4 August 2023
EARLY BIRD: $770

STANDARD: $880: 10 July '23 onwards
EMDR and Trauma-Based Clinical Interventions:
Intensive Skill-Building for Clinicians
Treating trauma can be stressful and difficult, even for the most experienced clinicians. And while evidence-based therapies show promise for helping many clients, sometimes the best approaches fail, leaving clinicians confused and unsure of what to try next.
However, sometimes the reason for the failures is not that clinicians are choosing the wrong approach, but rather, the clinicians are doing the right things at the wrong time. Also, by rigidly adhering to just one type of therapeutic approach at a time, clinicians miss the opportunity to make therapy truly client-centered and maximally effective. For many clients, the integration of multiple evidence-informed approaches are required for therapy to be successful.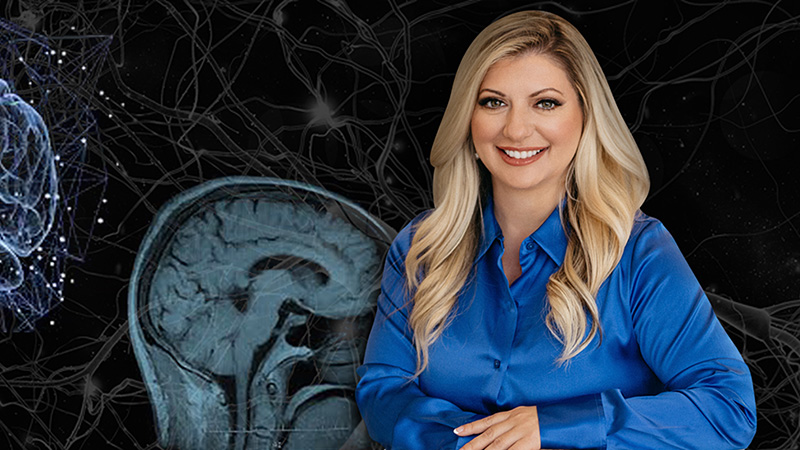 Brain science reveals the types of psychotherapeutic techniques that show promise for helping clients recover from trauma, as well as the optimal "order of operations" of trauma treatment; that is, the types of techniques that are most likely to help at specific times, and in what order. With a basic understanding of the main brain areas associated with post trauma symptoms, and how specific therapy techniques can promote healthy brain change, you'll be better equipped to help your most challenging traumatized clients!
Clinicians attending these seminars will learn the basics of neuropsychotherapy, including the key brain regions associated with post trauma symptoms. But more importantly, these seminars emphasize how to put this knowledge to use, bridging brain science and treatment and teaching attendees practical techniques they can start using tomorrow. These seminars will teach attendees how to harness and integrate skills from some of the most powerful, evidence-based trauma treatment therapy approaches, including EMDR, Prolonged Exposure, and Cognitive Processing Therapy (and others!), thereby facilitating recovery in your most challenging clients.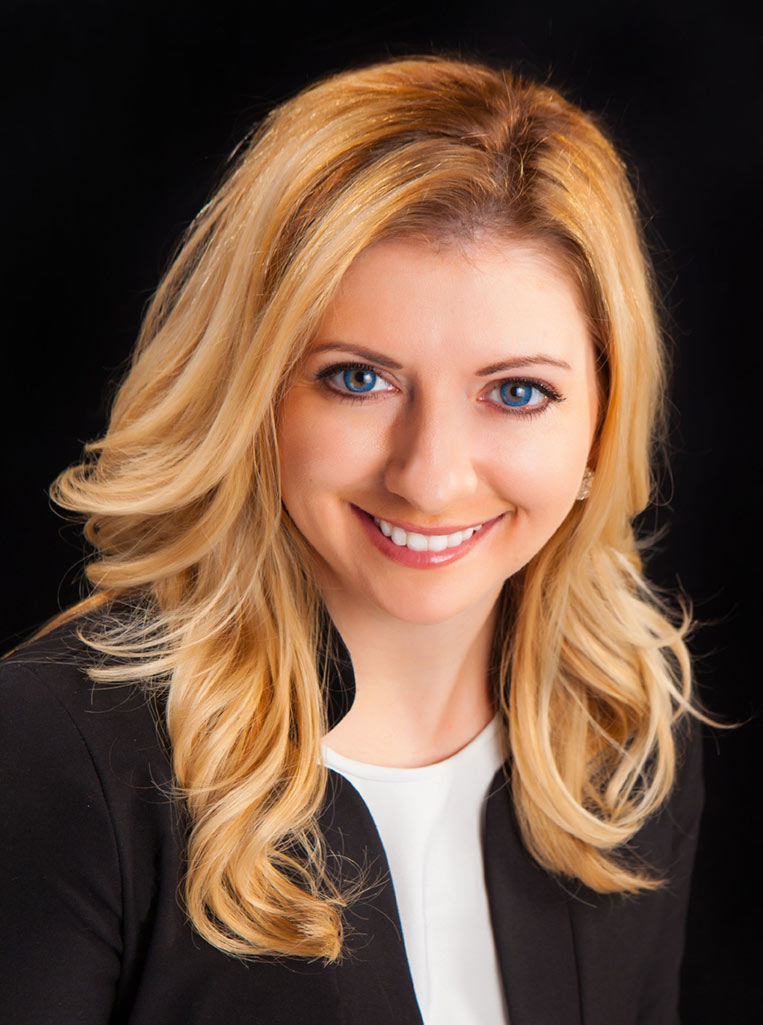 Dr Jennifer Sweeton
Originally trained as a neuroscientist, Dr. Jennifer Sweeton is a clinical and forensic psychologist, Amazon #1 best-selling author in clinical psychology, and internationally-recognized expert on trauma and the neuroscience of mental health. She is the author of the Trauma Treatment Toolbox (PESI Publishing), Train Your Brain Card Deck (PESI Publishing and Media), Eight Key Brain Areas of Mental Health and Illness (W. W. Norton & Company), and the Traumatic Stress Recovery Workbook (New Harbinger Publications, Inc).
Dr. Sweeton completed her doctoral training at the Stanford University School of Medicine, the Pacific Graduate School of Psychology, and the National Center for PTSD. Additionally, she holds a master's degree in personality psychology (with an emphasis in affective neuroscience) from Stanford University, and studied behavioral genetics and psychopathology at Harvard University. She is a JD Candidate (class of 2024) at the University of Missouri-Kansas City School of Law.
Dr. Sweeton offers coaching, consultation, trauma-focused psychotherapy, and forensic assessment services to clients worldwide. She is the developer of Neural Desensitization and Integration Training (NDIT), an evidence-informed, module-based psychotherapy for PTSD. Referred to as a "world-renowned trauma treatment expert" by PESI, Dr. Sweeton has trained more than 20,000 mental health professionals in all 50 US states and over 20 countries.
TRAINING OVERVIEW
Section I: Translational Neuroscience and EMDR Basics: The What, How, and When
Your brain on trauma: The five main brain areas:

Amygdala
Hippocampus
Insula
Cingulate cortex
Prefrontal cortex

Trauma Treatment Roadmap: The Goals of Trauma Treatment
The brain science of psychotherapy:

Cognitive therapy and cortical regions
Mindfulness, cortical regions, and the amygdala
Somatic techniques, the insula, and the amygdala
Exposure therapies, the hippocampus, and the amygdala

EMDR: The Original 8-Phase Model in a nutshell

Recommended pre-requisite: Complete the Wisemind.com EMDR series: https://wisemind.com/series/emdr-therapy-skills/

EMDR Basics: Techniques to start using tomorrow, even if you've never learned EMDR

Resourcing and stabilization techniques
Bilateral movement and stimulation for desensitization
Integrating adaptive information into old trauma networks
Section II: Intensive Trauma Treatment Using EMDR, Prolonged Exposure, and Neural Desensitization
Practical trauma treatment skills

Bottom-up vs top-down vs horizontal techniques
Where to begin?

EMDR for PTSD: The top 5 skills you need to master

Step-by-step worksheet on how to identify the correct "target" and negative cognition quickly and effectively
Preventing destabilization by incorporating pendulation and titration
Completing the Client Desensitization Strategy worksheet
Facilitating desensitization through somatic awareness and interoception
Neural network integration: Installation techniques

Integrating Prolonged Exposure (PE) skills into EMDR

"Prolonged" repeated exposure
In vivo exposure in addition to imaginal exposure
Combining EMDR and PE: How to process memory fragments vs whole memories
Combining EMDR and PE: How to recall memories verbally and non-verbally

Integrating Neural Desensitization and Integration Training (NDIT) into EMDR

NDIT: The five modules in a nutshell
Processing preverbal memories clients can't remember
Four distraction techniques to prevent destabilization and accelerate desensitization
Three stress response techniques to accelerate desensitization
Seven Psychological distancing techniques to prevent destabilization
How to complete the Trauma Processing Plan worksheet

Demonstration and dyad practice of exposure therapy skills
Section III: Integrating EMDR skills with Cognitive Processing Therapy and somatic and sensorimotor therapies
Practical trauma treatment skills

Bottom-up vs top-down vs horizontal techniques
Where to begin?

What's often missing in trauma treatment? Somatic approaches

Somatic experiencing(T) (SE)
Movement-based practice
Somatic and sensorimotor therapies

Common approaches to PTSD

Cognitive processing therapy
Stress inoculation training
Somatic and sensorimotor therapies

Cognitive processing therapy skills

Identifying "stuck points"
Primary and secondary emotions
Cognitive restructuring
Current day impacts of past trauma: The top 5 categories of stuck points
Drafting trauma narratives

Integrating Cognitive Processing Therapy into EMDR

EMDR using written trauma narratives
EMDR using the 5 top categories of stuck points
Incorporating stuck point restructuring into EMDR

Somatic and sensorimotor skills

Poses
Movement
Mindful attention to the body
Interoception
Mirror neurons and attunement
Co-regulation

Integrating somatic and sensorimotor skills into EMDR

EMDR and somatic techniques: Beyond the body scan
Incorporating movement into EMDR
Body positioning and EMDR
Co-regulation in EMDR

Demonstration and dyad practice of somatic/sensorimotor skills
Section IV: EMDR Modifications for Anxiety, Depression, Developmental Trauma, and Different Populations
The Original 8-Phase Model: A review
Modifications for anxiety
Modifications for depression
Modifications for developmental trauma
Modifications for children
Other modifications for ADHD and TBI
LEARNING OBJECTIVES
By the end of this two-day training, participants will be able to:
Section I:
State at least one function of each of the five brain areas impacted by trauma.
Describe the five steps of the Trauma Treatment Roadmap.
Name the eight phases of EMDR, and describe each.
Learn and practice two EMDR bilateral movement strategies that promote desensitization or relaxation.
Section II:
Learn and complete an EMDR Target Sequence Planning worksheet.
State at least two benefits of learning how to integrate EMDR with other exposure therapies.
Learn how to integrate EMDR with PE, and practice completing an EMDR/PE Integration Worksheet.
Learn how to integrate EMDR with NDIT, and practice completing an EMDR/NDIT Integration Worksheet.
Section III:
State the top five trauma-related stuck point themes addressed in cognitive processing therapy.
Learn how to conduct EMDR using written trauma narratives.
Describe the proposed role of mirror neurons in the therapeutic alliance.
Name and practice at least three somatic/sensorimotor techniques, and describe how they can be integrated into EMDR.
Section IV:
Learn at least two EMDR modifications for treating anxiety.
Learn at least three EMDR modifications for treating depression.
Learn and describe at least two EMDR modifications for working with children.
Learn how EMDR can be modified to help clients with ADHD, and neurodiverse clients more broadly.
DAY ONE PROGRAM
| Time | Day One Topics |
| --- | --- |
| 08:00am – 09:00am | Day One sign-in |
| 09:00am – 10:30am | |
| 10:30am – 11:00am | Morning Break |
| 11:00am – 12:30pm | |
| 12:30pm – 1:30pm | Lunch |
| 1:30pm – 3:00pm | |
| 3:00pm – 3:30pm | Afternoon Break |
| 3:30pm—4:30pm | |
| 4:30pm | Day One Close |
DAY TWO PROGRAM
| Time | Day Two |
| --- | --- |
| 08:00am – 09:00am | Day Two sign-in |
| 09:00am – 10:30am | |
| 10:30am – 11:00am | Morning Break |
| 11:00am – 12:30pm | |
| 12:30pm – 1:30pm | Lunch |
| 1:30pm – 3:00pm | |
| 3:00pm – 3:30pm | Afternoon Break |
| 3:30pm—4:30pm | |
| 4:30pm | Day Two Close |
Do I get a Certificate of Attendance? What about CPD hours/points?
Byron Clinic Pty Ltd provides a Certificate of Attendance to each workshop attendee. Certificates will be completed using the given name at the point of initial online registration and payment. These will be distributed as a hard copy to participants prior to the conclusion of the workshop. It is the attendee's responsibility to ensure that they have their Certificate of Attendance at the time of distribution.
This workshop should accrue a minimum of 11 hours of learning. Certificates of attendance at this Professional Development activity will be distributed at the workshop. For CPD points for specific organisations, please see: APS, AASW, RANZCP, ANZCMHN.
Please ensure that you have received your certificate prior to the end of the workshop. Requests for duplicate certificates after this period will incur an administration fee.
What are the training terms & conditions?
BRISBANE
BCEC, South Bank, Brisbane
27 — 28 July 2023
EARLY BIRD: $770

STANDARD: $880: 10 July '23 onwards
MELBOURNE
MCEC
31 July — 1 August 2023
EARLY BIRD: $770

STANDARD: $880: 10 July '23 onwards
SYDNEY
Wesley Conference Centre
3 — 4 August 2023
EARLY BIRD: $770

STANDARD: $880: 10 July '23 onwards